Great Smoky Mountains Hot Air Balloon Festival
Join us this August for a summertime spectacle, when professional balloonist light up the evening sky with a beautiful balloon glow and spectacular tethered rides. The sky will be filled with a spectrum of color like never before, against a backdrop of a breathtaking Tennessee Smoky Mountain sunset, in beautiful Townsend, Tennessee!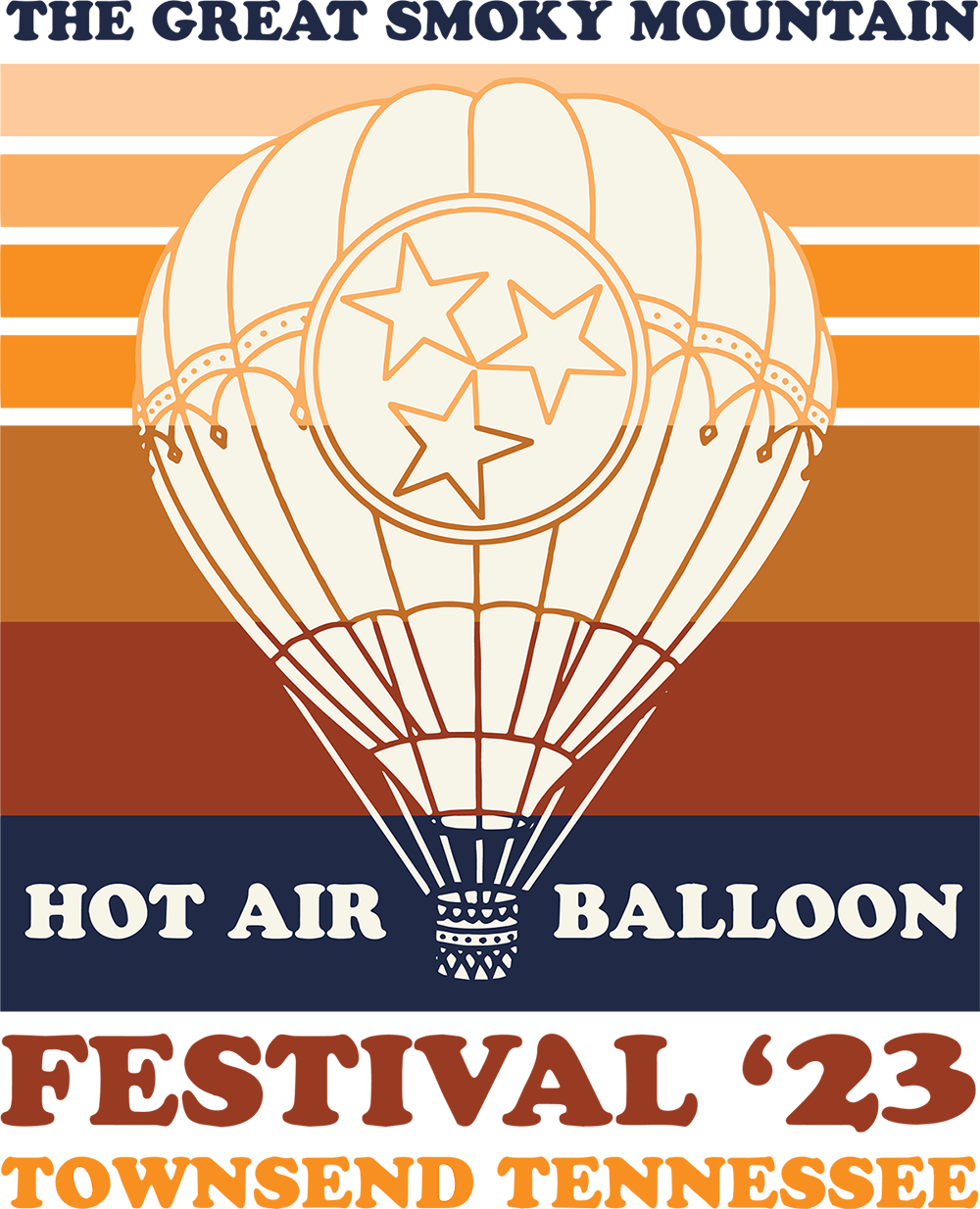 Join the V.I.P. Elevated Experience
This is an elevated experience! VIP tent area for close balloon viewing Saturday August 19 4-9pm with catered meal, parking, tethered ride, adult beverages and swag. Buy V.I.P. Tickets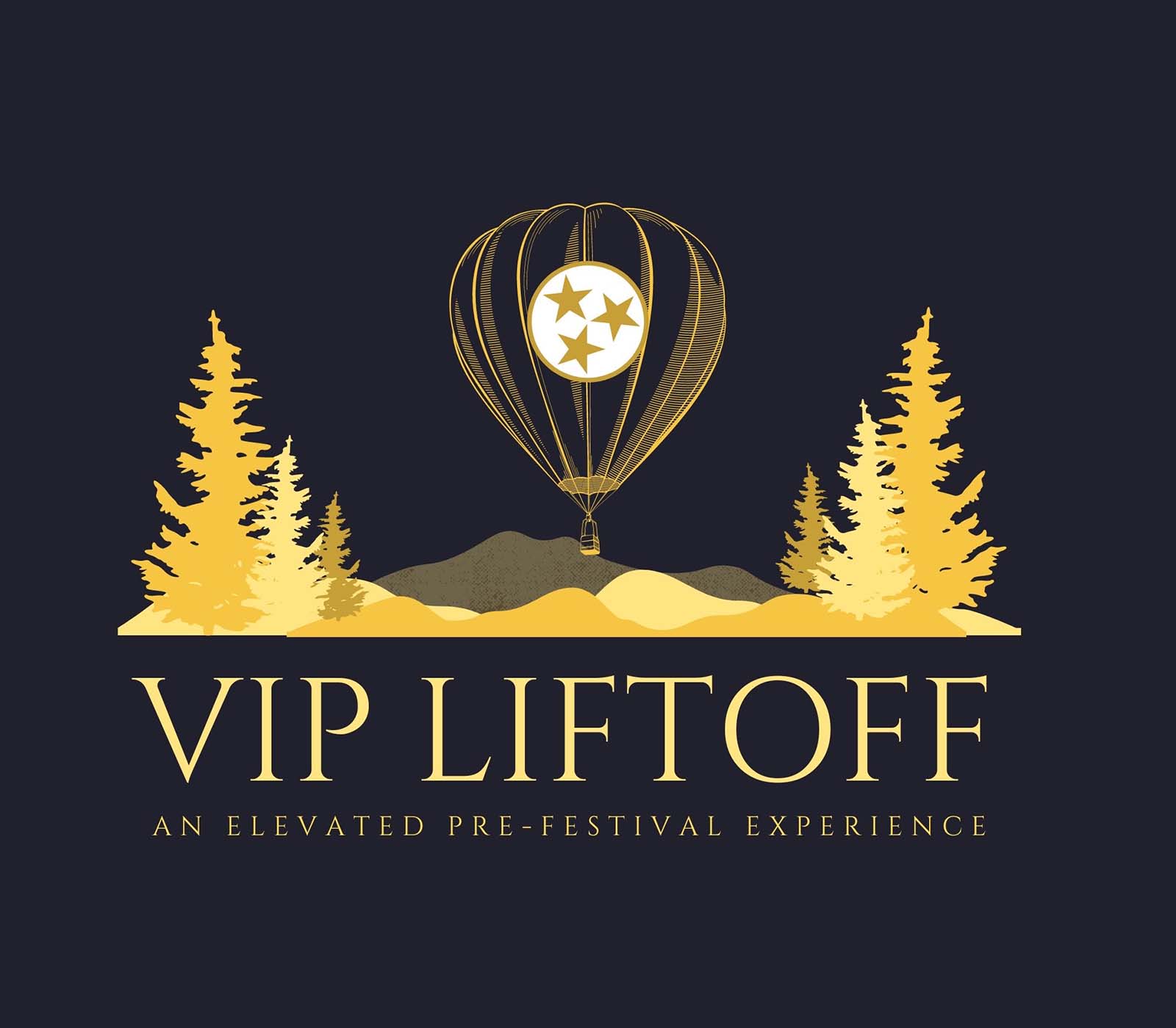 Where
Townsend Visitor Center
7906 E Lamar Alexander Parkway
Townsend, TN 37882
Watch the promotional video above
The 2022 Hot Air Balloon Festival is sponsored by:
The 6th Annual Great Smoky Mountains Hot Air Balloon Festival will feature something for everyone:
Family Friendly Activities Crafters — Both Demonstrating and Selling Their Artwork Buy Your Tickets Now
Advance Parking, Tethered Rides and VIP Packages available now!
V.I.P. Lift Off! – An Elevated Festival Experience!
The VIP Experience is August 19, 2023. This package includes:
~ Friday night exclusive avoid the Saturday crowd
– Tickets limited to 300, avoid the Saturday Crowd
~ Premium Tented area
~ Tethered Balloon Ride (1 per ticket)
~ Signature cocktails by Company Distilling and Old Forge Distillery
~ Wine by Cades Cove Cellars
~ Chair Massages by Tula Blu Events
~ Commemorative swag
~ Delicious food from quality food trucks
~ Beer
– Live music
$200 per VIP ticket
What to Expect
Against the backdrop of a Smoky Mountain Sunset, the balloons begin to inflate at dusk and glow through sundown and into the nightime sky. This means balloons are usually up from about 5:00pm to 10:oopm, conditional on weather (if weather does not permit a glow the balloons will perform a candlestick glow).
The Balloons Will Not Launch Free…. This Is a Tethered Balloon Event.
Parking
Prepaid parking is $20. Pay at the gate on the day of the festival is $25. Admission into the festival is $5 each. We encourage you to pre-purchase on line as it is cash only at the gate. Tethered hot-air balloon rides sell out quickly. *VIP Friday night tickets include the parking.
Pets
Our four-legged friends are not discouraged from attending the GSM Hot Air Balloon Festival, but we understand that the Balloons can be frightening and noisy much in the same way a fireworks show creates stress for our furry pets. All pets must be leashed and poop bags are required.
Bands & Live Entertainment
To Be Announced Soon
Activities for All Ages
Our festival is a family fun event with lots of activities for all ages to keep everyone happy and having fun!
Food Truck & Concessions
Great local food trucks will be on hand to serve whatever craving you may have.
Food Vendor List Coming Soon.
Beer Tent
Relax with a cold beer while taking in the beauty of the festival.
Nothing better on a summer day.
Hot Air Balloon Fun Facts
A rooster, duck, and a sheep were the first hot air balloon passengers. In 1783, they were used to test the effects of flight, and flew for two miles, 1,500 feet in the air, above the French court in Versailles, over the heads of King Louis XVI and Marie Antoinette. They landed safely after the eight-minute flight.
Abraham Lincoln established the Balloon Corps to spy on the Confederates during the Civil War. The Corps was retired after realizing that the hot air balloons were an easy target for the enemy.
Virgin Air founder Sir Richard Branson holds the world record for the longest hot air balloon flight, flying 6,700 miles from Japan to northern Canada in January 1991. The trip also set the record for the fastest speed, at 245 miles per hour,
The temperature inside the balloon is kept below 248°F.
The balloon is referred to as the "envelope," with a melting point of approximately 446°F.
In the Pixar animated movie, "Up," it's estimated that more than 12 million balloons would have been required to hoist Carl's house into the air.
Hot air balloons cannot fly in the rain because the water would boil from the heat inside the balloon and melt the fabric.
The event will be held at the Townsend Visitor Center:
7906 E Lamar Alexander Parkway, Townsend, TN 37882